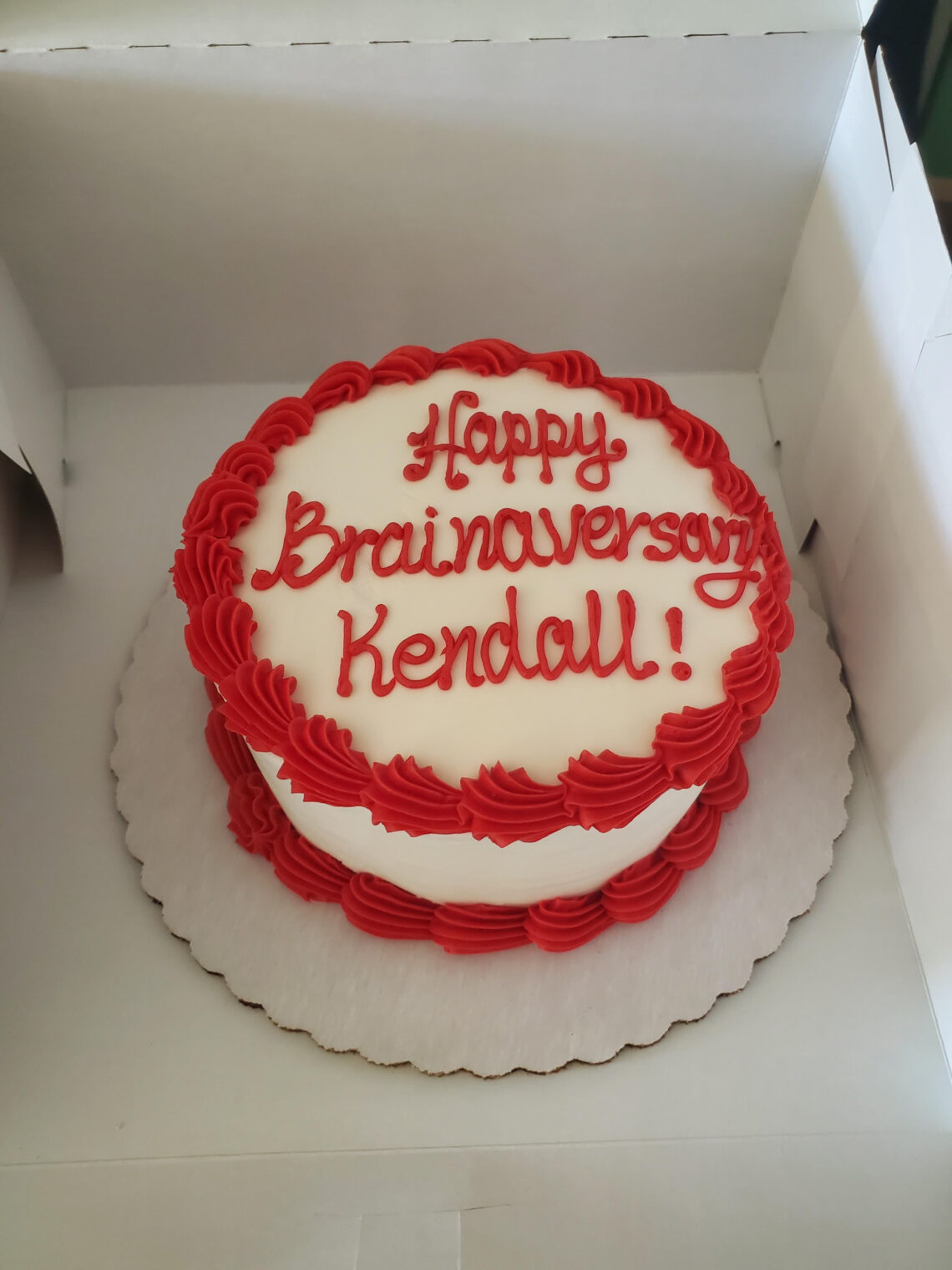 Happy Brainaversary, Twin A
So today is a big important day for us. We have made the anniversary of my twins' craniotomy surgeries into a big-time holiday around here.
To be completely honest, the Brainaversary is at least as big of a deal as a birthday is nowadays. I mean, we get a cake and presents, buy balloons, and do a fun activity with my favorite patient of the day. It's a very big deal here. And we get to do it twice! As a twin family, we're used to doing most things twice around here, but not 3 months apart.
In a way, it's kind of a silver lining that my girls each now get their own special day in the form of a Brainaversary. For what it's worth, I would have gladly allowed them to separate their birthdays as far as celebrations had I known that this was the alternative.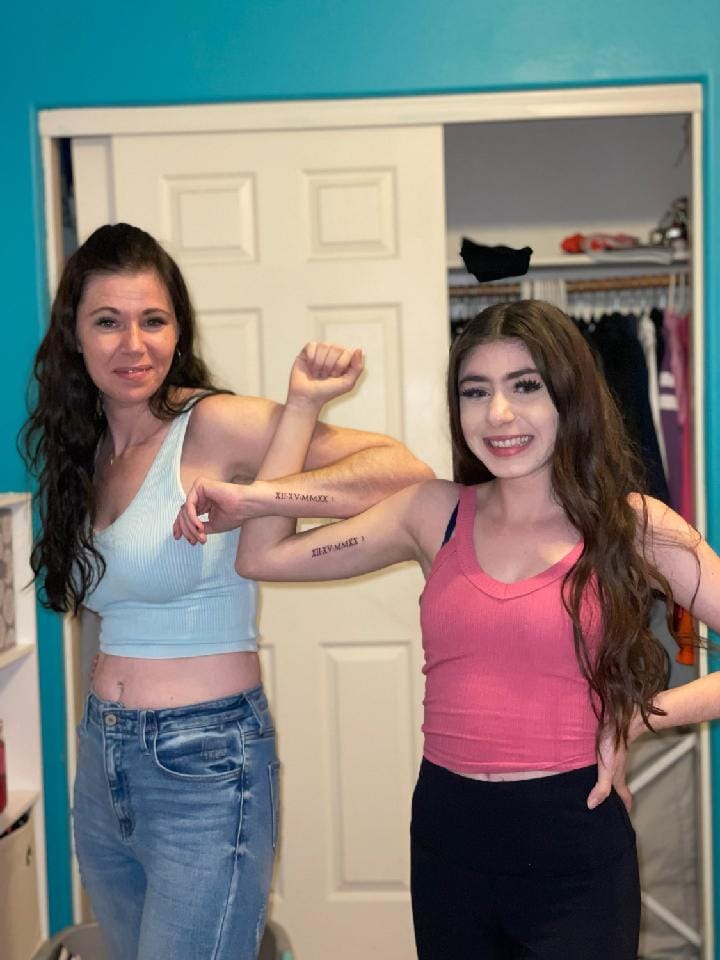 Twin B and I went to get tattoos commemorating the event on her Brainaversary in December. We decided to get a tattoo of the date of her surgery in Roman Numerals and the lunar phase of that date on our arms.
To say this day feels like a mixed bag would be an understatement. I'm super grateful that my girls both had surgery with one of the top neurosurgeons in the world for CCM treatment. I'm grateful that their care team is absolutely top-notch. They have highly respected and accomplished neurologists and surgeons.
We have met some of the most amazing people throughout this journey. My heart felt like it was shattered upon getting the girls' diagnoses in October of 2020. And the kind, generous, sweet people I have met since then have slowly helped me to put it all back together.
There is nothing like the community of rare patients and rare parents. Literally nothing. They are the best people around. CCM patients and parents…they're a whole new world. These patients and parents messaged me with resources and suggestions. They met me right where I was and shared in my grief. They sent cards in the mail and checked in with me following big scary appointments. They understood that I needed empathy and answers, not judgment and toxic positivity with a can-do attitude.
Let's be honest, without community, life is just too isolating. And life as a rare parent is downright lonely sometimes. Having other parents who really get it is my saving grace.
I spent the night before Twin A's surgery half holding my breath. Twin B's surgery was fine. The surgery itself was successful. But Twin B was still in therapies when Twin A was having her surgery. I was painfully nervous to do it all over again.
I was nervous that I wouldn't be able to handle it all. My husband was working to keep everything going and my son just 12 years old, was in school from home. Oh yeah, I had a job, too. It was a lot and to think about have 4, 5, or even 6 therapies a week on top of all that made my head spin.
And we had no choice. We had no choice but to hope for the best and try to prepare for the reality of driving back and forth the 30 miles to the hospital for therapies all day long for the foreseeable future. We would make it work.
But really, focusing on that was just a distraction. It was a distraction from things that I'm not quite ready to say, even here, in writing. Things I will live in fear of for the rest of my days on Earth.
My girls and their bond have always made my heart sing. This time, just for the moments before we left for surgery at 4 AM on March 4th, 2021, I wished they didn't have that connection. I wished they were more like some other twins I know who just aren't so close.
As a parent, you go to the kid who needs you most. Of course, that morning it was Twin A. But my gosh, my heart broke to leave Twin B. More so than when we were doing the opposite three months earlier. Not because Twin B needed me more. But because Twin B knew how her sister was feeling in a way that probably terrified her and broke her own heart.
As much as I was terrified and worried, it can't hold a candle to the way it must have felt for Twin B to watch Twin A walk out the door with me that morning. It makes my eyes well up just thinking about seeing Twin B in the mirror as we drove off that morning in the dark.
My heart is heavy as I think of all of this. Mostly because I know there is a chance we will have to do it all over again one day. And I will have to go with the kid that needs me most and leave her twin with her brother and my husband. No one can comfort your kiddos like you, isn't that right?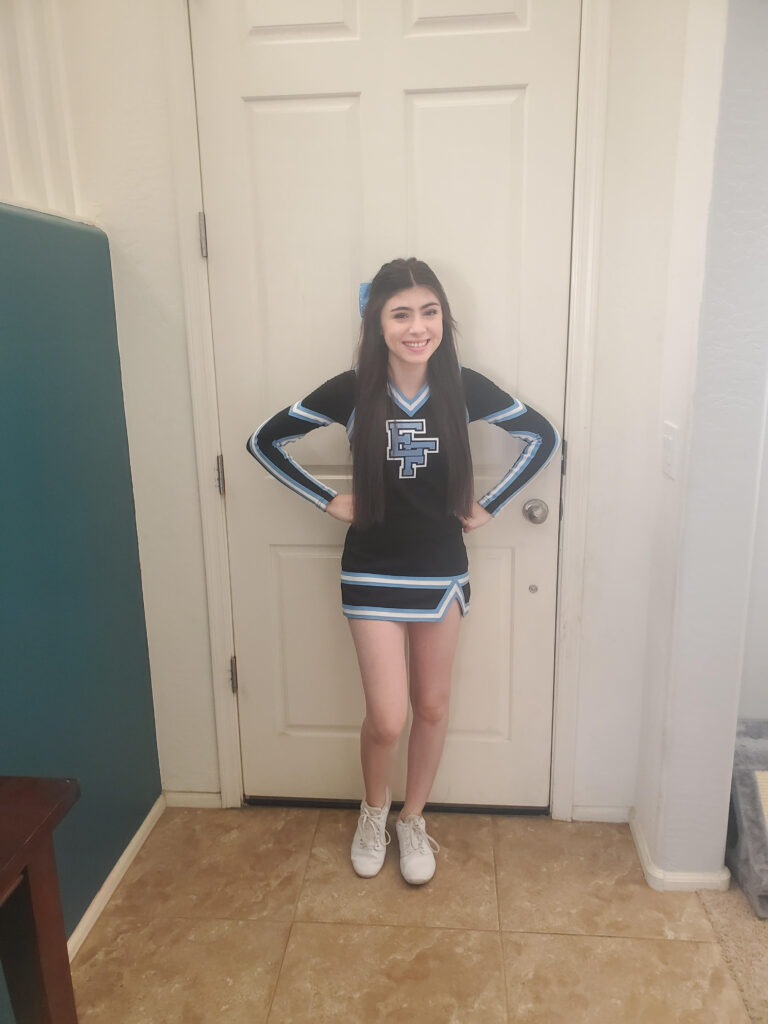 But we lucked out, all things considered. Our girls were known as "the twins" at the hospital. Many of the same staff were in attendance that morning. the same incredibly sweet anesthesiologist, many nurses, and support staff. Twin A came through with barely a scar. Her incision was the talk of the town. Nurses and residents were stopping by to see how pretty it was for the 30-some hours we remained in the hospital following her successful operation.
She practically sprinted into the house from the car. I was terrified and watched her to the point of stalking. I kept waiting for her recovery to backslide. It never did. She was proving to be the best case scenario. And boy, were we relieved.
Twin A had a few very close friends and her sister that really came through for her. They supported her in the best possible way. She was back at school, in person in just a couple of weeks. It would have been sooner if I wasn't such a nervous wreck!
I am taking today as an opportunity to tell the world how proud I am of my brain surgery warrior! I am celebrating all the amazing things this girl has accomplished since her surgery and all the things I know she will accomplish from here on out.
Sweet girl of mine, I am immensely proud of your heart, your humor, your strength, and your grace.
These rare kids really are something, aren't they?